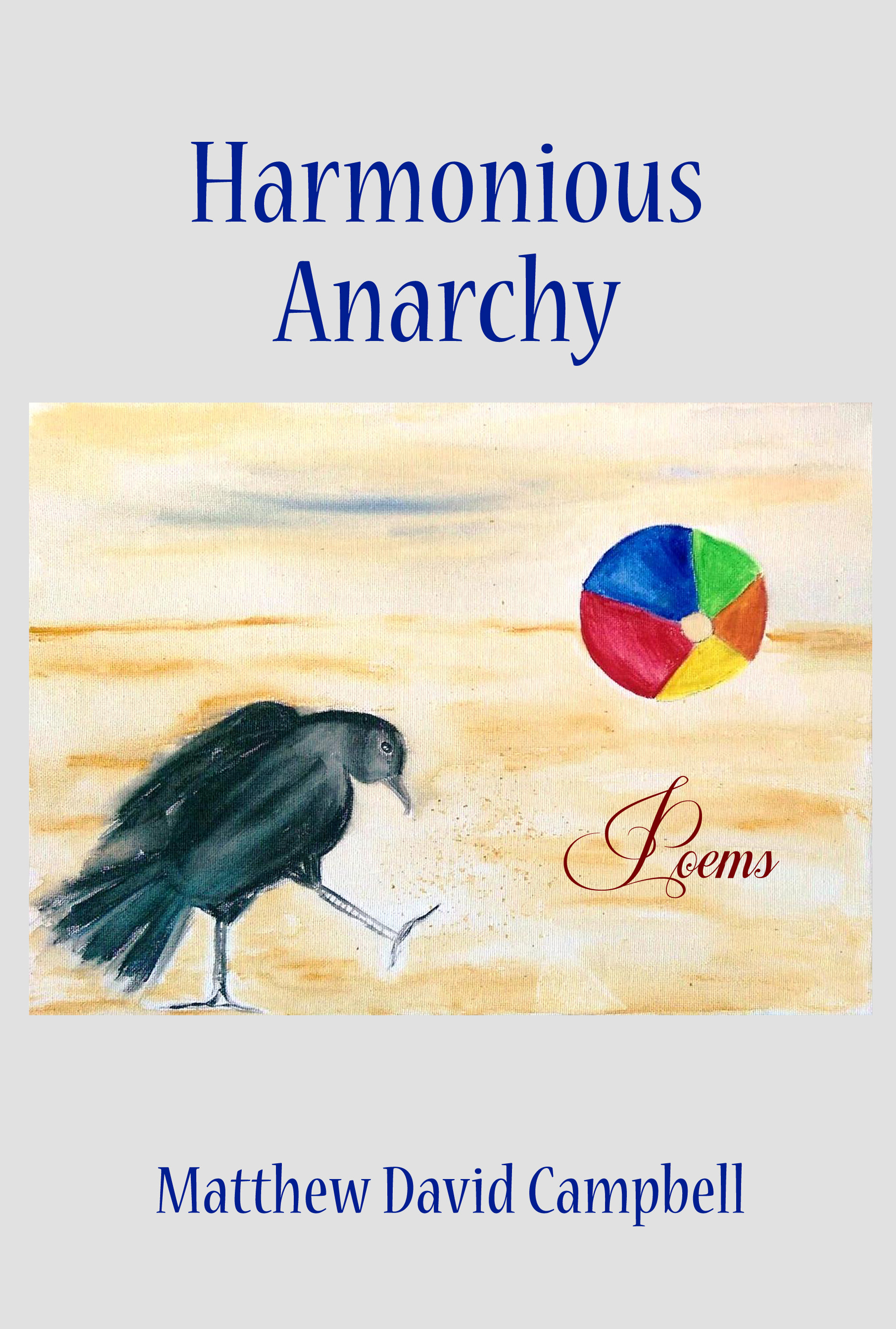 Harmonious Anarchy
Matthew Campbell's Harmonious Anarchy is full of the dark charm and grit particulars of heavy grieving. Full, too, of devotion and doubt. Always moving, these poems capture loss with nuance and complexity. "Philosophy is over," Campbell writes. "And I can't resist my dark-self." If Yeats' gyres represent the alternation between cycles of order and decay, Matthew Campbell's poems greet us on the down swing. Raw and brilliant, these poems speak to us from the dark center of grief and love, where all pretense falls away and all manners are checked at the door. In Harmonious Anarchy, a poem cannot be anything if it doesn't honor what breaks us, what has broken us. And when these poems boom, devil-may-care, God himself takes cover.
-Christopher Salerno, Author of Sun and Urn
Matthew's poems glide with an understated grace between deeply personal and global events; such is the clarity and honesty of his writing that you are happy for him to lead you into shadow and pain because you know he'll find the light in that dark corner and also something exceptionally beautiful that you'll want to keep forever.
-Neil S. Reddy, Author of Miffed and Peeved in the U.K.
Matthew David Campbell is provoking author. Like Bukowski, his poems dive into the dingy waters of life. In his latest collection of poetry, Harmonious Anarchy, Campbell takes the whole parts of life, the love, the breakdowns, the grit and grime, the jazz, and balls it up inside these pages. It's a raw collection. A charming collection. Harmonious Anarchy will grab you at the core and have you experience the little complexity of life that we share.